Know the 3 F's of Retinal Detachments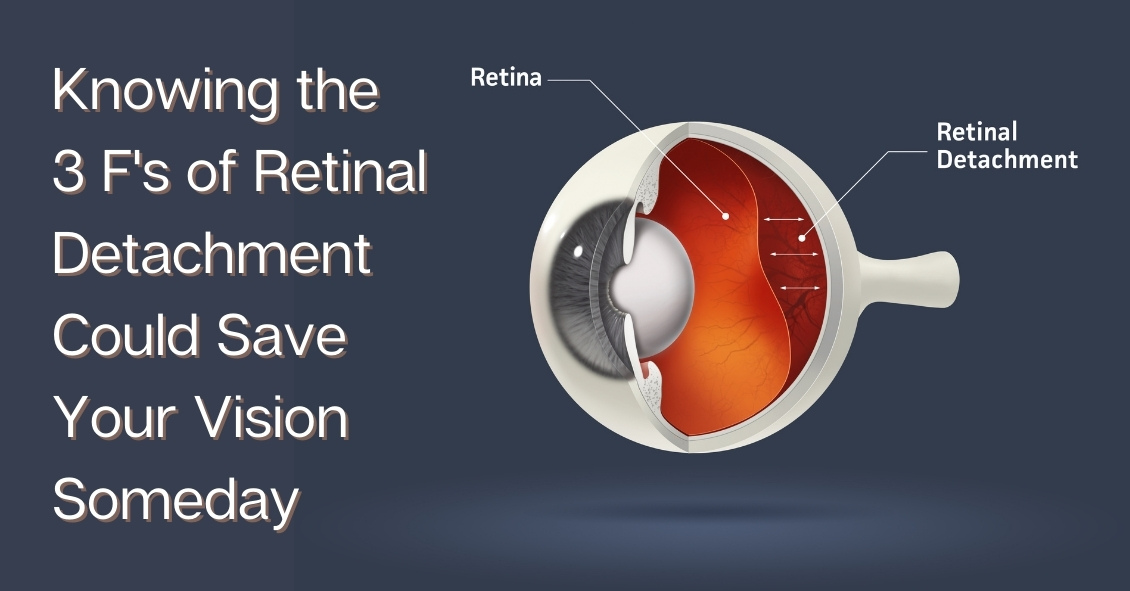 If you are seeing the 3 F's, you might have a retinal tear or detachment and you should have an eye exam quickly.
The 3 F's are:
Flashes - flashing lights.
Floaters - dozens of dark spots that persist in the center of your...